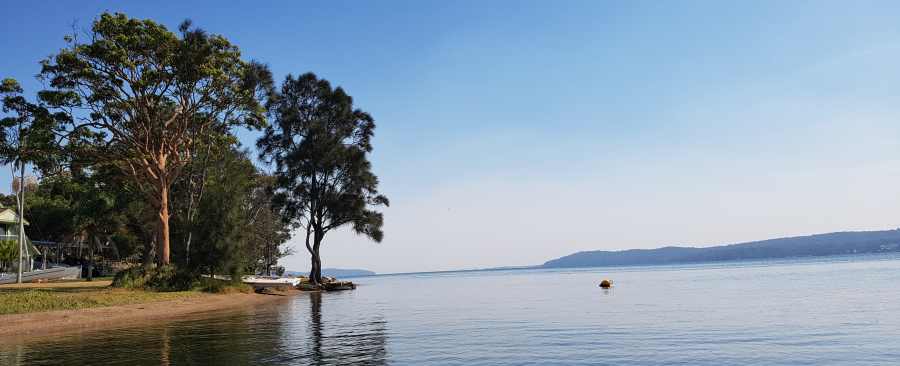 Gwandalan, Lake Macquarie
TOUKLEY KAYAKERS
Welcome to our Website.
Group started in November 2008. Website created on 9 Jan 2009.
Last updated on 28 June 2021
Navigation Bar
Facebook Group page here.
Forthcoming kayaking events:
Bring your own mug and morning tea. Hot drinks will be provided by Sue and Doug.

* Tuesday 6 July - Mackenzie Reserve, Budgewoi - map 32 L 14
* Tuesday 13 July - Wyong River - beside Bowling Club - map 49 F8
* Tuesday 20 July - Ourimbah Creek @ Sunshine Park, Chittaway - map 59 M7
* Tuesday 27 July - Gwandalan Lions Park - map 93 F8. New Xmas lunch date.
* Tuesday 3 August - Newcastle, Throsby Creek - UBD Newcastle map 133 Q16

---
Click here
for Knut's 90 Yummy Recipes.
Knut's Youtube videos are here!
We are an informal group of friends who like the outdoors and a healthy lifestyle. This page provides a Notice Board where we can display our kayaking program, and any other information we might want to share, and some photographs of our activities.
We meet on Tuesdays. Launch time is 0900, so if you want to join us arrive by 0845 please. We have morning tea/lunch afterwards. Bring something nice to eat if you can, and a couple of dollars to cover the tea, coffee, milk etc.
We paddle in all lakes, lagoons, creeks and rivers from Berowra to Clarence Town, and everywhere in between.
We generally paddle for 2 hours and travel between 6 and 12 km, at a gentle pace.
Disclaimer - As we are not a club, just a group of individuals who go kayaking together now and then, we have no responsibilities as an organisation, and no organisational status. Anyone who decides to join us on our outings does so on the understanding that they are responsible for their own welfare and safety. We will provide all assistance and advice to visitors, but take no responsibility. Joining our group is on that understanding, and you will be asked to sign confirmation of that fact. We have no insurance - you should provide your own.
Please feel free to send contributions, trip reports, photos or comments by e-mail at toukleykayakers@gmail.com. Weekly reports appear below.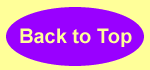 Kayaking reports:
Postponed till 27 July 2021
Two Al(l)ans arriving at Peel Street from home - 29 June 2021
Cold, raining, windy, Covid-19 lockdown, morning tea cancelled, so no-one was expected. But, as I thought, several people turned up at our venue this morning - Bob W, to take photos of anyone turning up, for evidence; me, to record the proceedings; Moonie, pure curiosity; Caitlin, same; and three kayakers, all of whom launched from home, namely Alan McL, Allen M, and Rolf.
The weather changed by the minute from sunny, with rainbows, cloudy, rainy, and windy, 10 knots westerly. Bob and I were caught in a cleft stick, bringing our kayaks and not taking them off the car. Though it was tempting at times to just do it, the fear of being cold and wet made up our minds for us.
So it was the heroic actions of Alan, Allen and Rolf which stood out. Rolf started paddling from home while it was still dark, causing him to lose his way crossing Budgewoi Lake, as he couldn't see any markers and went the wrong way. He arrived at Peel Street at about 9.15am. Moonie and Caitlin had already left, and I followed soon after. I'm sure those intrepid kayakers have stories to tell, so keep a look out for them. More photos are on our FaceBook Group Page here.
Danny
Serene scene from Peel Street - 29 June 2021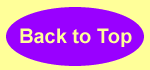 Cloudy nice view from Sunshine boat ramp - 22 June 2021
On a gloomy cloudy and rainy start to them day, about 15 kayakers fronted at the boat ramp on Sunshine Parade. Danny and Lennie decided not to launch, but the others took off into the rain heading north mostly, but as their reports show, the rain left and sunny clear skies made the whole exercise worthwhile and enjoyable. That's the spirit!
I had to leave then for a luncheon appointment, so the following reports were provided by the kayakers named, with plenty of photographs available on our FB Group page here
Danny
Despite the early showers, it was a beautiful paddle on nice sheltered water from Sunshine today. The sun did come out and the morning tea table was set when we returned. Thankyou Sue and Doug. Neil Vinnie
Arriving a little late for todays paddle at Sunshine (cloudy, cold and light rain), I did not chase the main crew but headed solo over to Pulbah Island, where I paddled along the Southern Shore, enjoying the rock formations, the birds and, as I turned for home, a rainbow and some blue sky. John Patto
Our group paddle starting from Sunshine just north of Morisset. Most of us paddled north around Jonys Point into Boat Harbour and then Balcolyn and Shingle Splitters Point. The next bay was Bonnells Bay where we turned around and headed back to Sunshine. The weather was initially cold and miserable but vastly improved to be relatively clear and sunny.
Bob W
Not yet raining on Lake Macquarie - 22 June 2021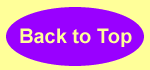 Iguana Joe's under threat at Gosford - 15 June 2021
Very cold (9°C) and spitting rain at 0800, and windy, but miraculously by half past it was much nicer and we proceeded to unload our kayaks. That was me anyway. Warm for the rest of the morning, as you can see from the photos, and a lovely day for kayaking. Because parking is fraught at this venue, we all arrived early to make sure we could get next to the grass. Consequently we were all ready to launch well ahead of time, so I got in the water and pushed off, as I had to leave early to meet a train later.
I never saw anybody else till I got back to the start, as everyone went their own way, not across to Iguana Joe's and into Narara Creek like I did. I continued around the shore till I got to Noonan Point, past Point Clare, and headed across the Broadwater. Everybody else headed down past Point Frederick and were soon out of sight. Some went to Erina Creek and others had Woy Woy in their sights. Moonie did 16.8km, which was twice the distance I did.
I saw this lone kayaker floating around near the moored vessels, not sure whether he was one of us, and sure enough it was Baz, looking at the yachts, remembering the good old days.
Sorry, I didn't give a thought to how many of us there were, but my guess would be about twenty, minimum. Thanks for coming everyone. Morning tea was enjoyed by all, with everything we needed provided by Sue and Doug, thanks them.
Our website has been bumped, as we didn't pay our domain renewal on time. I didn't get any notice from our host, so I hope he's alright. I'll check. Next week is at Sunshine on the Lake Macquarie west coast, Newcastle UBD map 184 L7. Meanwhile I'll put the report on the FB Group page.
Danny
Beautiful day at Point Clare, Gosford Broadwater - 15 June 2021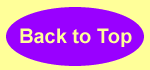 Serene morning at Marmong Point - 8 June 2021
Only fifteen starters at Marmong Point today, maybe the forecast of a nasty rainstorm kept people away, but there was no rain, just cloudy sky and a bit of wind later.
A few non-paddlers still turned up despite the distance (54km from Toukley), but everyone is welcome. We did meet a lady called Jaylene, or something, who was very interested in our group, she just needs to buy a kayak so we might see her one day.
We paddled up a creek behind the boat jetties, but it soon came to a low bridge which we didn't thing was worth tackling so we turned around and looked for something better. There was a lake after the bridge, according to the map, so definitely not worth it. We then headed south for a few kays, till 10.00am then came back. I had Bolton Point in my mind all morning, and sure enough that was where we turned around. Others who thought they might paddle across to Warners Bay were dissuaded from such a drastic plan, so we all did about the same distance, viz 8.5km.
I had a good chat with a couple of ther guys on the way, a perfect way to spend the morning. Morning tea was brilliant as usual, even though numbers were down, but you can only eat so much anyway. Thanks everyone for coming. Thanks to Doug and Sue for bossing up the tea, coffee and everything. See you next week at the Gosford sailing club. The new timetable is now above. There are more photos on our FaceBook Group page here.
Danny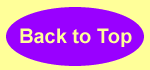 Perfect morning at Picnic Point, The Entrance NSW - 1 June 2021
Very cold this morning, and everybody straggling in at all hours, due to a fiery crash on the M1, forcing all the city-bound traffic onto anything heading south, even Wilfred Barrett Drive. The average trip-time from Toukley to The Entrance was about 40 minutes, so glad I started early.
About 28 chilly kayakers altogether, quickly warming up once we got onto the water. I don't know where they all went, but I headed down to the lagoon, to have a look at the raging sea, with huge breakers beyond the sandbar. First of all, I thought the tide was coming in, but Doug explained that it was just an eddy (lock it in, Eddy!) and the water in the lake was rushing out at a rate of knots, not sure how many, but it was a struggle to paddle back to the bridge, after freeing myself from a clingy sand-bar.
Under the bridge and up the east side of Tuggerah Lake, heading north, where Rolf caught up to me and we paddled together for the remainder of the trip. short as it was. Just up past all the islands, then across to Pelican Island, where we found Keith V drifting around by himself. We then headed towards Long Jetty, but missed it by a long way, opting for the shorter route back to Picnic Point. Only 6km for me, but more for others I'm sure.
Our morning tea is phenomenal, and a few people come just for that, without even kayaking! Thanks everyone for coming, and bringing such lovely food for your friends. Thanks to Sue and Doug for everything else: hot water, tea, coffee milk, table cloth... See you next week at Marmong Point, way up on Lake Macquarie, well worth the trip, I promise you. More photos on our FaceBook Group page here.
Danny
Think about turning back here - 1 June 2021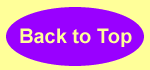 Foggy start at CVBS - 25 May 2021
Cool foggy start to the day as about 30 kayakers assembled at Josh Porter Reserve, CVBS, with no wind at all, glassy water, sunny. Everybody headed out but in a few seconds you could not see anyone, they had disappeared in the mists of Lake Macquarie. I thought they had gone down to the creek which was just to our right, but when I got there, I was all alone. All the way to the end, where there is a little waterfall, so I took a photo as Proof-of-life, and headed back out. I met Dougie on the way out and waited for him at the lake, but we soon got split up and I paddled the rest of the morning on my own.
I stuck to the eastern side of the bay, tracing a loop around till I got near Black Neds Point, Summerland Point (SP), then I finally saw someone else on the southern side and headed back myself.
Most of the other kayakers, as far as I can tell, paddled straight up towards Manno, then across to SP, completing about 12km, compared to my measly 8.5km. I needed someone to pace me. Just as we got back a breeze sprang up, so we timed it well. So beautiful out on the lake today, as always, an inspiration!
Hard to count everyone, but about 30 I think. Pretty good effort everyone - keeping all these delinquents off the streets... Thanks to Doug and Sue for bringing the tea and coffee, not to mention the hot water, and thanks to everyone for the lovely food. This is our guilty little secret, innit? There are more photos on our FaceBook Group page here. Next week is at Picnic Point, The Entrance.
Danny
Vales Point Power Station between the boats - 25 May 2021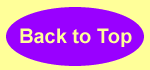 Launching at Eleebana, Lake Macquarie - 18 May 2021
Supposed to be cold this morning, but it wasn't. Sunny clear day, warm in the sun, no breeze at all, at all. At least 25 kayakers joined us today. Arthur and Liz came to m/t and it was good to see them again.
We all just headed north for no reason, but it was a good decision. Up around the point with massive cliffs, with beautiful houses on the top, as far as South Creek, which most of us entered for a pleasant cruise through the quiet bush and scenery. Back out to the lake and back towards the launch site, but continuing on past there to Shepherds Creek, with civilisation and boats to see. I took the long way there by going out on the lake to add some distance and to get the feel of floating on a huge shiny lake by myself, lovely!
Back to base in time for a delicious m/t, lovingly prepared by Debbie, though I'm sure Sue made the sandwiches. Not everybody went the same way, but I can only report on what I can see. My distance paddled was 10.1km - happy with that! Thanks to Brian and everyone who helped other people get in their boat or take it to the water. Much appreciated!
Next week at Josh Porter Reserve at Chain Valley Bay South. Check your website. More photos on our FaceBook Group page here.
Danny
View across Lake Macquarie to Belmont - 18 May 2021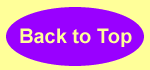 Beautiful sky from Camp Breakaway - 11 May 2021
What a perfect day for being outside! About 25 kayakers made their way to the new boat ramp at the bottom of Highview Ave, San Remo, next to Camp Breakaway garden. You see see what I mean from the photos.
We all choofed off, mostly in the direction of Wallarah Creek, where they paddled up to the confluence, with some going left to the M1, and some going up through Blue Haven, with doggie sideshows.
We had to watch out for shallow water in the lake, along with piles of weed to keep us in the maritime channels. Many years ago I did this paddle, carefully laying down a track for my Strava, but the app. went on strike, drawing a straight line from the turnaround point to the finish. I was very upset about that, and guess what! It did the same thing again today, cheating me of about 1.5km from my paddle today.
Thanks for coming along everyone. More reports and photos on our Group FaceBook Page here.
Danny
Same pic with a kayak in it - 11 May 2021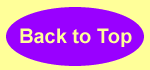 From Wangi south-facing shore to Pulbah - 4 May 2021
As you can see from the photos, weather wasn't up to the standard of the last few weeks, but still good - a north-westerly breeze of 6 knots kicked up a little swell, but nothing too hard. Cloudy and mild, and totally smooth surface in the lee of Pulbar.
About 30 kayakers presented. Gary copped a big birthday photo, probably 70, congratulations Gaz! Some of the club parked on the north side of the peninsula, but joined us for m/t. They paddled east to Wangi Point, and some paddled across the lake to meet us going around Pulbah, good effort. Some on the south side paddled out to the point, and back, but that was only 6km. The rest of us kayaked across the broad expanse of Lake Macquarie to Pulbah (1.2km), including Jenny and Graeme, who paddled from home at Murrays Beach, and halfway round the island, then back to the southern camp. Not sure how far, but more than anybody else I'm certain. The trip from Kent Place out to Pulbah, circumnavigate it, and back was 8km. Not a big paddle but a good one.
Pulbah is a lovely place, as a nature reserve, quite spectacular in parts, as you can see from the photos, plenty of majestic bush, and rugged cliffs and sandstone creations. The water on the east side was opposite to the exposed direction, no chop nor breeze, and very pleasant to paddle in. When we all got back I saw people I didn't even know were present, as we all went in different directions.
Morning tea was the usual social tasty event, thanks for bringing such nice stuff, and thanks to Sue and Dougal for everything.
A bit closer to my place, and Moonie's, next week, just down from Camp Breakaway at the new boat-ramp at San Remo. Sounds so exotic eh? More photos and reports on our FaceBook Group page here.
Danny
Looking east towards Eraring, the choppy lake surface - 4 May 2021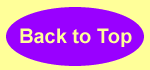 Busy boat ramp at Vales Point - 27 April 2021
Perfect autumn morning at Vales Point, at least 25 kayakers fronted at the boat ramp today. Glassy smooth water, so we paddled down to the pipes under Ruttleys Road, at least some of us did. When we got there we found the tide coming in noticeably, so you had to line up your kayak with the pipes to get through. I had two goes at it, and Rolf was lining up, but was crowded from behind and finished up in the drink.
A few others decided that it wasn't worth the trouble and paddled back towards Wyee Point for a very pleasant paddle. Those of us who made it through the pipes had a good paddle up Wyee Creek, to The Enchanted Forest, what's left of it, and further up the creek. Some of us came back via Mannering Bay, under the spacious pipes there, and back to boat ramp, for me it was 8.2km, Moonie was 11km.
We pretty-well filled the whole carpark at the start, and late-comers were forced to park up the street somewhere. I got there before 0800 so got the pole position, under a tree, but then found I couldn't get my kayak off with a tree branch in the way. To sum up - a glorious day on the water, thanks everyone for coming, and Doug and Sue for the coffee and sandwiches and everyone else for their kind offerings.
Danny

The Enchanted Lake Lagoon - 27 April 2021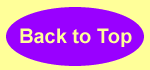 Bob W's photos - Debbie with the Berowra Ferry = 20 April 2021
Another beautiful autumn day (we had one last week too). I counted the paddlers from 500 meters away, so about 15 kayakers. Unfortunately it was low tide, so we had sandbanks to negotiate. Beautiful scenery as always here, and there are plenty of excellent photos on our FaceBook Group page (click here).
I was late so I paddled on my own for the whole morning, but I did see the others up ahead a few hundred meters. I paddled 8km, while the Crossland visitors made it eleven ks.
Lovely m/t thanks to everyone who brought stuff including Doug and Sue. Thanks for coming.
Danny

Bob's photo, Lorrie at the real estate - 20 April 2021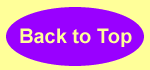 Lovely venue at Sandy Beach - 13 April 2021
Absolutely beautiful morning at Sandy Beach, cool, calm, collected. Twenty-nine paddlers plus a few support staff just about filled the carpark. Pity the council was trying to mow the foreshore at the same time. I think they decided to wait till we had taken off, then finished the mowing.
We all decided to head north, after going west, around Summerland Point and up towards Point Wollstonecraft. It's a very interesting area, like paradise, with all the nice houses and boats. Not all fishermen are nice though, as one guy told me off for paddling over his lines. There's an interesting shallow rocky point with a big warning tower, and concrete blocks to ward off sailors, and boaties. OK for kayaks though. See photo below.
A perfect relaxing morning, with distances between 7 and 11km covered. More photos and comments on our FaceBook Group page here.
Thanks everyone for coming, thanks to Sue and Doug for their efforts in keeping us coffee'd and sandwiched.
Danny
Shallow Water marker just off Summerland Point, with Darryl C - 13 April 2021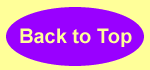 Harry's photo, wildlife on Lake Macquarie - 6 April 2021
A beautiful morning up on the Swansea peninsula. Twenty-two kayakers made it up here, and paddled down the west side of the Swansea peninsula, to a little creek called Galgarby or something. All the beautiful views of Lake Macquarie were on show, and everyone had a lovely time. There are many more photos on our FaceBook Group page, and some relevant comment, unlike my made-up ramblings here.
Danny
Harry's photo, Daryl's birthday today (80th) - 6 April 1941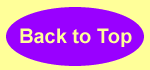 Beautiful sandstone sculptures on the Hawkesbury today but lots of flotsam on the river. There is photographed there -5 fridges- floated off from caravan park anexes presumably-all beer fridges-but I noticed that they are empty! OK let the fridges go! but at all costs rescue the beer!!!!!!!!
Harry

Parsley Bay at Brooklyn, NSW, was our starting point for a kayak in and around some of the many bays of the Hawkesbury River. The river is still swollen after the massive downpours from last week, with much debris (fridges, chairs, logs, containers, shrubs etc.) still floating downstream. This did not deter about 16 kayakers, who all had a great day on the water.
Knut

Thanks Knut and Harry for the report, and Jo Grundy for the photos.
Danny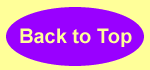 Stretching our legs on Lobster Beach, Bouddi National Park - 16 March 2021
I know I always say this, but this time it really was perfect conditions for kayaking, on Hardys Bay, the tail end of Brisbane Water, NSW Central Coast. Mild temps, no wind and cloudy skies. About 20 kayakers gathered, some parking very close to our launch point, but a few paddling over from points north for various reasons.
Lovely smooth water, but we could tell from the low water that the tide was about to come rushing in. We mostly headed towards the ocean - Broken Bay/Tasman Sea, but the closer we got to the big sea shining water, the rougher it got, with fast flowing tides, turbulence, waves and deceptive patches of smooth but moving water. At one point I noticed that despite paddling quite firmly, I made no headway against a nearby moored ocean marker. At this point some paddlers decided that they didn't want to risk capsizing, at least I think that's what they thought, and turned back. I have done this paddle a couple of times before, and saw it as a challenge.
Luckily we missed a couple of giant catamarans, not quite ferries but tourist boats, which came up the channel before we got to them, but in fact they came back again while we were paddling dwn to Lobster Bay. The front runners had already landed at Lobster Beach, but the slowpokes, like me and Old Bob, were still in the channel and one passed about 30 meters away sending big waves - yes I know they were cats, but BIG ones - surging towards me and introducing seawater into my cockpit.
It took ages to get down to the beach, but only on the way back did I realise I was fighting a 1.5knot head current, giving me a nice boost of the same speed on the way back, which seemed to take no time at all. After a short rest, for me, we headed back to Brisbane Water, struggling with the turbulence on the way. John Wood kindly came back to make sure I was alright.
Keith had a swim at Lobster Beach, taking off his delicate stuff and leaving them on the sand. Unfortunately he forgot to pick up his car keys, and left them hidden in some driftwood on the beach while he paddled back to our cars. Frank U was kind enough to take Keith up the road in his car and back within walking distance to the beach so he could retrieve his car keys.
A very scrumptious morning tea was served with everyone bringing something nice to eat, and Sue's sandwiches and tea and coffee. Thanks everyone for contributing!
One thing I learned from Rolf was not to come down through The Entrance, but to take the M1. He was very late, but my trip took only an hour 5 for the 63km.
Danny
John DZ, Keith and John W looking out to sea towards Lion Island. 16 March 2021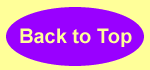 As far as we can go in Porters Creek, Wyong - 9 March 2021
About 30 kayakers swarmed to the little boat ramp at Lions Park, Wyong, near the toilets and the railway bridge. A bit of a squeeze, but we managed to get all the kayaks off and near the water. Nobody was interested in going downstream - we came looking for upstream action!
First port-of-call was Porters Creek, which, while only a little creek, has a huge catchment, including where I live in Lake Haven. A few hazards made it more interesting but we got through them and continued upstream till we came to a fallen tree that completely blocked our progress. Turn around and go back to the main river, then paddle up to the weir, always a spectacular sight. Apparently some of us climbed over the weir and continued further upstream, always fun, I tried to paddle up the fish ladder, without success, but also fun.
Then a gentle downstream cruise, but when we got back to the bridge I discovered that we had done only 7.6km, so Rolf and I continued downstream towards Tuggerah Lake. We circumnavigated Charlton Island then paddled back, not reaching the ramp till 11.30am, much later than I had hoped, as I don't like to miss out on any morning tea.
My total distance was over 11km, a good effort for me, while some of the weir climbers did about ten k's. Thanks everyone for making our club so enjoyable, and Doug and Sue for providing all the refreshments and necessities.
There are more reports and photos on our FB Group page here.
Danny
Rolf approaching the Old Milk Factory.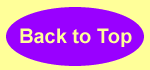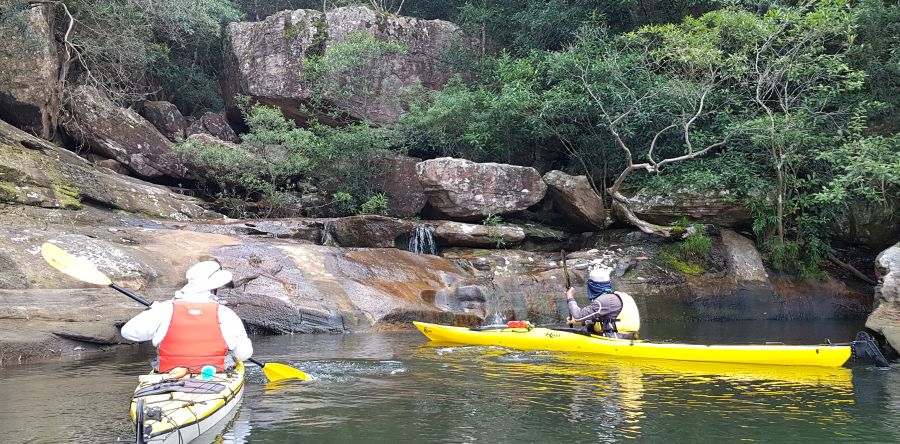 Waterfall Bay, Woy Woy Bay - 2 March 2021
What a brilliant morning on the water! About 25 kayakers and quite a few support staff attended the Yellow Brick Road Wharf at Woy Woy. Several were here before 8 o'clock for some reason, for me it was to get a nice parking space. 22-24°C, a slight breeze until about 10.00, then a bit stronger S to help us get back.
Once you go under the railway bridge into Woy Woy Bay it's like another world, with magnificent scenery - flat water, original forest and bluff mountains. We passed our little private beach (always call in there) on our way to the waterfall, which didn't disappoint us, squeezing out a small trickle.
Back across the bay to the lovely waterfront at Woy Woy Bay (WWB) The Village, photo below, then heading back to home, making sure to glimpse the Parks Bay Yacht Club tucked in the corner before the triple bridges. Most of us paddled about 10km, but John W did 15 as he wanted to go to The Rip and picked up a tow behind the ferry for a while, before joining us at WWB.
The tide was right out at the start, but was coming in at full force on the way back - you had to paddle quite hard to get back under the bridges and through the gap near the channel.
There are more stories and photos on our FB Group page here. We often get people approaching us at venues, like today's, wanting to know how they can join in the fun, and we direct them to this website, at least I do. Thanks everyone for coming, and bringing such delicious m/t, and thanks to Doug and Sue for the tea, coffee and yummy sandwiches.
Danny
The quaint and appealing Woy Woy Bay Wharf - 2 March 2021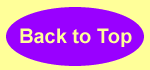 All sorts of onlookers today at Budgewoi - 23 February 2021
With a southerly breeze of 20 knots, solid cloud and scattered showers, we had everything we needed for an exciting day out on Lake Munmorah. About 25 kayakers turned up, filling the small carpark and overflowing into the other one. We headed off towards Munmorah the village and soon copped a drenching rain shower, making it very difficult to take action photos. The alexandrine parrot was the only thing of interest I could find.
We all followed Alan McL downwind with his little sail which worked alright I think. At the first major headland I decided I had had enough and turned around. Mangrove Neil caught up with me to keep me safe and we headed back towards the bridge, but we couldn't see it in the rainy conditions.
Miraculously, as we approached the bridge the rain stopped, the wind dropped and it became nice to kayak again, so we turned towards Lizzie Bay for a while, before returning to the launch venue. I paddled 7.3km and Neil 9km. Everyone did about the same, maybe ten at the moist (sic). I'm just glad I wasn't cycling. The temperature was 20°C, felt like 14 in the wind chill.
It was an enjoyable morning, followed by a delicious m/t, thanks everyone for bringing stuff, and D & S for bringing the makings. There are more photos and observations on our FB Group page here.
Danny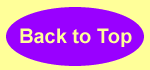 The start of a beautiful morning on Ourimbah Creek - 16 February 2021
Poured rain all night, and some on the way to Chittaway, then cleared to fine and warm for the rest of the day. About 25 kayakers fronted, and several non-paddlers/recouperating, keen to stay in touch.
A couple including AMcL headed down to the lake to try out his new jib, while the rest of us headed upstream for about 3.5km to the railway bridge and rapids/weir. Plenty of water coming over the rocks and concrete, which a few curious kayakers couldn't resist, so they would have had a grand time. From Sunshine Park to the weir is about 3.5km, so I did an extra 700 meters as it was still only 8.4km and still early. Upstreamers would have done up to 14km?
Anyway, a beautiful day for everyone, with lovely hot drinks and yummy cakes and stuff, thanks for bringing all this stuff, and Sue for making the sandwiches. See you next week at Budgewoi.
More photos and short reports on our Club FaceBook Group page here.
Danny
Neil at the weir determined to go over - 16 Feb 2021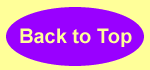 Knut's pic of Brisbane Water - 9 February 2021
A nice-looking morning at The Broadwater, Gosford, with sunny/cloudy skies, warm temperatures but a 15 knot southerly breeze, which, at the top of this lagoon, builds to quite a choppy surface (fetch).
About 24 kayakers gathered today, but disagreed about the destination of our paddle. I saw a large group heading down to Point Frederick, so I followed them, while another group headed over the bay to the railway line and Narara Creek. The former group headed down towards Erina Creek, but diverted to an unnamed watercourse heading up to Avoca Drive, Kincumber. The Narara Creek mob also had a good paddle up the creek, paddling about 12km, the same as the other group.
A few of us found the choppy conditions a bit too edgy, and cut our day on the water short, only to regret it later when everybody else seemed to have a fulfilling paddle. I only did 2.2km and Moonie about 7km. But we all had a lovely morning tea, which included beaut sandwiches by Sue. Thanks everyone for coming and we'll see you next week at Chittaway. More reports and photos at our FaceBook Group page here.
Danny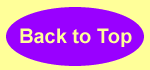 Neil in the Hawkesbury - 2 Feb 2021
Very rainy at 0600 which brought my plans undone, however there were about 9 kayakers who weren't so easily deterred, and made it to this remote spot with their kayaks, while Doug and I came down in his car with Sue and the m/t.
Plenty of room at this time of day in the huge carpark, though many travellers came down to use the facilities during the morning. The tide was right out, coming in as the morning progressed. With it came Kee who lives nearby, bringing fruit cake. Our team headed off up the Hawkesbury towards the 'Parramatta' wreck, though not all went there as we have been there many times, so they went much further upstream, not arriving back till well past 1100hrs, tired but grumpy. Distances achieved were between 10 and 12,5km, so well done. I did help these old guys in and out of their kayaks, which was quite entertaining.
It had rained a lot at this venue overnight, and more as we headed home, so we were lucky to get a paddle in.
Sue brought sandwiches, which together with Kee's cake, and a box of jam drops which I found on a nearby table, made up our m/t, plus some doughnuts which I think Rolf brought. They threw away my jam drops as they had been outside all night, but not before I scoffed a couple.
Next week at Gosford should be more attractive to our membership, so see you there.
Danny

This morning it was raining and didn't look very promising for a paddle on the Hawkesbury but about nine paddlers and Sue and Doug assembled at the boat ramp at Deerubbun Reserve. We headed upstream with very little effort sometimes speeding along at better than 9kph. Incoming tide and following breeze. In 25 minutes we were at the HMAS Parramatta wreck. We spent some time looking at the wreck then headed to Bar Point to have a look a house that Al's nephew is building. There was a discussion about making this the Toukley paddlers new clubhouse. The wind had now turned to the west and was blowing a little stronger so with the incoming tide and the opposing wind, crossing to Prickly Point was interesting. Through the channel between the mainland and Milson Island and all the way back to Peat island was flat and calm although against the tide so 9kph was not achieved. Lots of large Jellyfish in the river. We were back a little late for morning tea but the weather stayed warm and dry for the whole paddle. I really enjoyed it. As Harry and Bob were not there I presumptuously took it upon myself to take photos. Not up to the usual standard but I am the apprentice.
Neil
These reports and some photos are on our FaceBook Group Page here.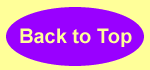 Lovely morning tea at Wyong River, Tacoma - 26 January 2021
Happy Australia Day to one and all. We, all 5 of us, had a lovely paddle this morning out of Tacoma. Bob C, Les, Moonie, Doug and I went up river to the bridge (10.4km) it was warm but not overly so, with a hint of breeze occasionally. Lots of family groups were setting up along the bank of the river for the day. While we had morning tea the wind came up quite strong at times, so we were glad we were off the water by then. Morning tea was damper with either Golden Syrup or Vegemite and the obligatory Witchetty Grubs. I hope you all have a wonderful day. How lucky are we?!
Sue
Charlton Is, Wyong River, where Danny rescued a little dog 3 weeks ago - 26 January 2021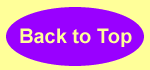 St Huberts Island Bridge - 19 January 2021
Kayaking at Davistown on Brisbane Water was a bit of a struggle today, because of a stiff breeze (45km/h) we had to fight against. Then the rain caught up with us. (About 28 kayakers on the water)
Knut
More comments and photos on our FaceBook Group Page.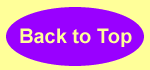 Toukley kayakers on the mighty Wallarah Creek, San Remo - Tuesday 12 January 2021
A magnificent morning at Wallarah Creek, San Remo - sunny, warm, nothing else. At least 30 kayakers made their way to the little bit of dirt beside the river, next to the Charmy Bridge, taking every last parking space and then some. One of the neighbours complained that he had gueats coming for lunch, but we coudn't help him.
A few of us paddled from home on Budgewoi Lake, which lessened the crowding. We all paddled upstream under the bridge to the fork up at Blue Haven, Wallarah Creek (WC) to the left, and Spring Creek to the right, splitting ourselves up at that point. We went as far as we could up WC, under the railway bridge to a point where we could go no further without a chainsaw.
Back again, past the quite big tributary, maybe somebody tried it out, but most of us went on to Spring Creek, with houses and a few barking dogs. Quite pleasant and interesting, with some going miles up that waterway, and some like me only going a few hundred meters.
A lovely downhill paddle back to the launch point, in my case taking about 100 minutes, covering 8.5km. Doug and Sue had the m/t going, with her nice sandwiches and everybody else's tasty treats Thanks to everyone for bringing stuff, and for coming out on such a nice day when you could have been doing the garden instead. Ha!
More participant reports and heaps of photos on our FB Group page here.
Danny

So relaxing here - Wallarah Creek - 12 January 2021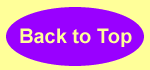 Neil shares the Wyong River with a SUPper - Tuesday 5 January 2021
A perfect kayaking morning - sunny/cloudy, warm (25°), light breeze <5knots, about 29 kayakers. Former paddlers Ray and Merrill came to say goodbye before moving north.
We all, as far as I know, headed west upstream towards the railway/hwy bridges, some went further, Moonie for instance with a few others paddled as far as the weir, finding it full of rapids after our recent heavy storm. His distance was over 16km, well done you guys! I went as far as the bridge, making a total of 10.5km.
On the way up to the bridge a few of us paddled up the channel around Charlton Island, a favorite bit of paradise. This time there were dogs barking at us. One dog, a fat old arthritic pooch, a pug or something with a squashed nose and too big tongue, was running along its timber embankment when he fell over the edge into the water. So funny, but with a touch of concern. It wasn't too deep, so the dog could stand up but didn't know what to do, trying to climb back up the timber wall. I approached the scared little animal gently, no video unfortunately, and guided/pushed it towards the boat ramp about 1.5m away. The water got deeper so the dog had to swim and soon found the ramp and safety. He shook himself then went inside to cower, but when we came back on the return trip there he was barking at us again. Ungrateful mutt!
That's a hard act to follow, so that's it for this week. Next week we'll be at San Remo on the mighty Wallarah Creek. Lots more photos on our FaceBook Kayakers Group page here.
Danny
Danny and Lori cruising up the Wyong River - 5 Jan 2021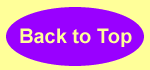 Cool, cloudy and rainy day at Dora Creek - 29 December 2020
We had 13 paddlers today, at Dora Creek, undaunted by the grey sky and threat of showers. We paddled to the M1 bridge and then the group split, paddling 3 different creeks. Between 10 and 15.5kms paddled. And yes, it did rain, at times heavily. All were wet through by the time we got back. At morning tea we celebrated Rolf's upcoming 80th. It was good to see Rob & Robyn call in to have morning tea with the group too. Wishing everyone a very Happy and Safe New Year. Phew, we made it! Yay! Roll on 2021.
Sue
More photos on our Facebook Group page here.
Tuesday 22 December 2020 - Myuna Bay, Lake Macquarie
Well, here we are, we made it thus far through 2020 and are looking strong for 2021. Even though the weather prediction was dire, the rain didn't eventuate and we had a good roll up today, 19 paddlers and 4 'land crew'. For a tiny bit of Christmas cheer, the "tea fund" bought a carton of beer, enough for everyone to receive one. Surprise!!
Wishing each and every one of you and yours, a very Merry Christmas. Stay safe and healthy and fingers crossed 2021 will be all we can optimistically hope for.
Sue

Nice day on the water at Myrna Bay with a big roll up of keen Toukley Kayakers and Doug and Sue's cold beer at the end of the paddle did not go astray.
Alan McL
As usual, there are more wonderful photos and comments on our FB Group page here.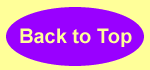 Friede on his excellent sit-on, Budgewoi Lake, Toukley. Photo by John Stone 15 December 2020
Humid rainy morning, so didn't bring my kayak, but when I got to Peel Street, there were half a dozen kayakers (7 actually) there ready to go. Plus a couple of other non-paddlers, but they had medical excuses. Bugger! It didn't rain, or shine, but the breeze was quite firm at 15 knots from the east (from the ocean, Bobbie).
In the water at the boat ramp, and off towards The Beachcomber, then under Toukley Bridge and up to Canton Beach. Back again the same way, straight past the ramp and on to the golf course. Not too far out, though a few came back across from the middle, despite the wind. Mostly about 7.5km
Doug, Rolf and I all left the scene, but came back later with morning tea stuff, in fact everybody had something, so we had a very nice tea-break, and extra people just turned up so it was quite sociable despite the gloomy outlook.
Danny
Choppy conditions on Crangan Bay, Lake Macquarie - Tuesday 8 December 2020
A mild sunny morning at Gwandalan, with fluffy clouds and a 10 knot SW breeze, building to 15 knots by 11.00. As best as we could count, we had 28 Kayakers joining us today.
There's only two ways to go from the beautiful park where we start, viz up towards Point Wollstonecroft, or down to the bottom of Crangan Bay to visit the creek. This proved to be a disappointment as the creek is only about 100 meters long, so we just continued up the east side of the bay towards Nords Wharf. Not all of us mind, some just turned back, and some never came anywhere near the creek. Quite a few paddled north for a while then headed across the bay and up to Gwandalan CBD, with many expensive boats and interesting houses. A few kayakers made it up to the Point (Woll.), but it was windy and getting worse. In fact, by the time morning tea was under way, it was blowing so hard we probably wouldn't have even gone out. Except maybe for Alan.
But it was all fun, and apart from the breeze, a perfect day for a paddle. Thanks everyone for coming, and thanks to Doug and Sue for bringing all the essentials, even though not paddling, and lastly thanks to Denise for helping me with my kayak off and on the car.
There are a lot more photos on our Group Page on FaceBook here.
Danny