Wildlife in Narara Creek - 12 November 2019
TOUKLEY KAYAKERS
Welcome to our Website.
Group started in November 2008. Website created on 9 Jan 2009.
Last updated on 13 November 2019 1630hrs
To ensure you have the latest version of this page, click the Refresh Button on your browser status bar.
Navigation Bar
Facebook Group page here.
Forthcoming kayaking events:

• Nov 19 - Mannering Park - Vales Point Reserve. UBD map ref. 12 A6 Peveril Street

• Nov 26 -Cams Wharf - Cams Wharf Road, cnr Crangan Bay Drive. Newcastle UBD map ref. 185 Q14. Paddle over to Pulbar Island, weather permitting.

• Dec 3 - Gwandalan - Gwandalan Lions Park, near 131 Gamban Road, Gwandalan, Central Coast UBD map ref 13 F8 (Newcastle UBD 193 F8) Google Maps Ref -33.148511,151.588275.

• Dec 10 - XMAS LUNCH - Marine Rescue Hall, off Peel St Toukley - map 42; D 9

• Dec 17 - Wallarah Creek. Brudenell Ave, San Remo. UBD map 31 F7. No facilities, BYO everything. Google map ref (-33.217669,151.508812).

•


Sponsored by
10% off Seniors Rate for Kayak Klub members
Check out our website http://your-pcguy.com.au/
---
Click here
for Knut's 90 Yummy Recipes.
Knut's Youtube videos are here!
We are an informal group of friends who like the outdoors and a healthy lifestyle. This page provides a Notice Board where we can display our kayaking program, and any other information we might want to share, and some photographs of our activities.
We meet on Tuesdays. Launch time is 0900, so if you want to join us arrive by 0845 please. We have morning tea/lunch afterwards. Bring something nice to eat if you can, and a couple of dollars to cover the tea, coffee, milk etc.
We paddle in all lakes, lagoons, creeks and rivers from Berowra to Clarence Town, and everywhere in between.
We generally paddle for 2 hours and travel between 6 and 12 km, at a gentle pace.
Disclaimer - As we are not a club, just a group of individuals who go kayaking together now and then, we have no responsibilities as an organisation, and no organisational status. Anyone who decides to join us on our outings does so on the understanding that they are responsible for their own welfare and safety. We will provide all assistance and advice to visitors, but take no responsibility. Joining our group is on that understanding, and you will be asked to sign confirmation of that fact. We have no insurance - you should provide your own.
Please feel free to send contributions, trip reports, photos or comments by e-mail at toukleykayakers@gmail.com. Weekly reports appear below.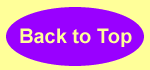 Kayaking reports:
Keith and Alan at Gosford - 12 November 2019
12 November 2019 was widely forecast to be the worst catastrophic fire conditions on record because of the 34°C heat and windy conditions and was possibly a reason why only Alan Matzen & Keith Vallard kayaked out of the Gosford Sailing car park.
But the morning offered us a nice kayaking experience as the high tide allowed us into some lovely sheltered areas amongst the mangroves in the Point Claire side of Narara Creek. The fish were jumping and the blossoms were out as were some black swans, cormorants, a hawk and water dragon as the photos attest. Let's hope that we get some badly needed rain.
Keith Vallard
Keith's photos are on the Kayakers Group Page on FaceBook here.
Lori at the Wyong bridge - 5 November 2019
A pleasant morning with about 15 kayakers in attendance, with most opting for the upstream direction, looking for Porters Creek, or the weir, or both. Not sure whether anyone headed for the lake, maybe not.
The entrance to Porters Creek was badly blocked by a fallen tree, but several brave individuals squeezed under the gap, and paddled up to the pipes. The rest of us went straight up to the weir, which wasn't flowing very much, despite the rain recently. Maybe the pumps have sucked it all out for the Mangrove dam.
On arriving back at the launch site, at about 10.20am, I decided to extend my paddle by kayaking downstream to Charlton Island, a lovely little spot about 1000 meters further on, before heading back to camp, and being very late for m/t. My total kms were just under 10, so I was happy with that.
Quite a few non-paddlers arrived to join in the festivities, boosting our numbers. Thanks to Doug and Sue for the coffee and sandwiches, and to everyone for the nice non-Tucker tucker.
Danny
There are many more pictures on the Club FB Group page here.
The serene canal dividing Charlton Island, in the Wyong River,
from the rest of the world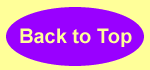 Don Taylor enjoying life
A seldom-seen side of Dangar Island. Nice!
A very exciting venue today, with deep flowing water, big bridges, trains rumbling overhead, and an interesting populated island in the middle of the river (Dangar Is.). According to Knut we had 18 paddlers here, in excellent conditions, sunny with a slight breeze from the NE.
I was too far behind to catch the others, so while they went across to the beautiful north shore of the river, past Mullet Creek, I paddled straight across to Dangar, completing 6.8km while Doug and co. did nearly 9km.
The tide was flowing quite strongly past the railway bridge, and there was plenty of turbulence near pinch-points. Nothing like Wallarah Creek.
We finished up as usual with a lovely m/t, thanks to Doug for bringing all the stuff, and to Sue, who wasn't even there, for making 2 boxes of sangers for us hungry little hippos. More photos by Bob, John Stone and Knut are on our club FaceBook page here.
Danny
Today, sadly, we farewelled a dear, dear friend and one of our original paddlers, Don Taylor. Don was one of nature's gentlemen and a wonderful friend to all who knew him. Lots of love is sent to his partner Merle and her family, Don's sons and all their families. It was an honour to call him a friend. His family reflected all the facets of his life so beautifully. In his 90th year he was an inspiration to all. Vale Don. xxx
Sue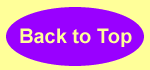 Beautiful morning on Lake Munmorah last Tuesday 22 October 2019
Budgewoi- revised venue of Noela Place boat Ramp, Halekulani. Arriving at Weemala Street Budgewoi [Mackenzie Park], there was Doug standing on the street, giving directions to a nearby location behind Coles. The council workers had the whole boat ramp area full of trucks and the park was closed for maintenance.
Some of the kayakers today were Bill with a huge dragon boat medal from South Australia, Nikki, John back from his cruise, Dennis, Bob, Jill and Trevor, Caroline and Graham (also back less then a week from their latest adventure), and many others who I missed as late finding the new venue! Sue was M.I.A. however, busy with the grandchildren.
We enjoyed calm conditions, a very glassy Lake Munmorah (until the NE wind came up), plenty of paddling and lots of birds: ducks, cockatoos, black swans and pelicans; fish jumping, many small translucent white jellyfish in the water, red gums, paperbarks, shady casuarina and other trees, with great views and scenic rock formations. We even kayaked through the calm reflective waters of the sunken forest and the Colongra Wetlands - more pristine green swamp bush (and maybe even a mosquito or two)! Need I say more?! Some of us went out, up Colongra Creek and the power station inlets and back, while others circumnavigated the lake.
When we returned- morning tea was excellently prepared by Doug and waiting for us. Another great day on the water (missed by Danny again!)! (: Thanks everyone for a perfect morning!
Lori

Our group paddle was relocated from Mackenzie/Lions Park due to Council works to Budgewoi Sailing Club on Lake Munmorah. We paddled north past the Colongra Wetlands and up Colongra Creek. Some paddled further whilst Neil Podlich circumnavigated the lake. Initially the weather was perfect with very little breeze and sunny. However the wind came up during the latter half of the paddle. Also, Friede and John DZ were awarded photoframes for their significant birthdays. Congratulations to you both.
Bob W
Birthday boy John DZ and his mates 22 October 2019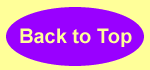 Raindrops spattered occasionally on my windscreen as I drove in to Tacoma Oval, yet over a dozen kayakers turned up today. Some of them were John, Rolf, Diane, Sue and Doug, Dean, Bob, Pete, Fred, Nikki, Colin, Bill (just back from Lightning Ridge) and Azy (who was in Canberra last weekend celebrating his birthday at Floriade). Even Bob [Waz?] and Robyn came for morning tea on a calm morning with glassy conditions on the Wyong River. Fortunately, the rain and wind held out as we padded up stream to the Wyong Railway Bridge and beyond (Boy it was loud underneath when a train trundled past!).
Some of the kayakers turned around at the Pacific Highway/Railway Bridge, while others continued further up river… some even paddling down to the lake after returning. Most of all, everyone enjoyed themselves, checking out the riverfront houses and the many wild critters. At least 10 water dragons with brown throats, frilly back and long tails were seen sunning themselves on the northern banks and docks. And of course, the usual types of water birds were in abundance – white herons, gulls, cormorants with chicks in nests, pelicans, ducks, and even sulphur-crested cockatoos. Our morning effort was rewarded with a lovely morning tea organised by Sue – to finish off another great day on the Wyong River – well done gang!
Lori
Lori cruising up Ourimbah Creek - 10 September 2019
Still a strong SW wind, 15-25 knots, and quite cool, except if you could find a sunny spot. About 15 kayakers, plus a few more non-paddlers for m/t.
We headed upstream to avoid the wind, fairly successfully, very pleasant, and got a nice surprise at the weir, where the high lake water level match the upstream level, so we just paddled across the rocks and trees to the upper stretches of the creek. I didn't see the concrete weir, and the rocky section took a bit of navigating, but we all got through.
Some of us had never been up past that point, so it was quite interesting to see the upper creek for the first time. At about 10.00 o'clock we turned around and paddled back to the Chittaway Boat Ramp, and I did a couple of loops further downstream to get to 10km, so I was happy.
Thanks everyone for coming, and bringing such lovely food for m/t. Photos of today's adventures are on the FaceBook Kayakers Group page here.
Danny
Azi and Brian make it through the jungle - 10 September 2019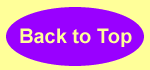 A lovely day out , starting at Throsby Creek, paddling down through the waterfront and across the Hunter River, with plenty to see on the way. No pictures I'm afraid, as the FB Group page has disappeared. Thanks for coming everyone. I couldn't get out of bed, sorry!
Danny
Another lovely sunny morning at San Remo, with about 18 kayakers present, and a few more for morning tea. We had a charming visitor, Monika, from Deutschland, who enjoyed her day out and will be back next week.
We set off as a close group paddling upstream towards Blue Haven, but turned left at the confluence with Spring Creek. Continuing upstream, past a couple of tributaries, past the sunken car, and the railway line when, at 3.7km, we were stopped by a jumble of fallen trees, then a huge tree trunk across the creek, about 30cm above the water.
This seemed like a good spot to call it quits, so we turned around and headed back. In an effort to reach 10km for the day the Buff Point kayakers, Di, George, Rolf and I maintained a port heading and paddled up past all the barking dogs till I estimated I would have ten km under my hull. The joke was on me, as the Buff Point guys had paddled from home, so already had plenty of distance, while my total km was only nine by the time we got back, but I was happy with that.
Morning tea was an affair to remember, with all sorts of baked goodies, and sandwiches, and Claire even turned up with a gross of scones with J & C. Beautiful! Thanks to everyone who came.
Next week the Newcastle waterfront, starting at the Cowper Street bridge, for an exciting morning at the busy port of Newcastle. More photos can be seen on our FaceBook Group page here.
Danny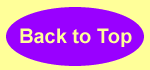 In the bay on the north side of Pulbar, out of the wind, starring Neil.
Despite a stiff chilly west-north-westerly wind of 15-20 knots, the sky was absolutely clear and the sun shone on the amazing blue water, and about sixteen kayakers fronted for a paddle out around Pulbar Island in the middle of Lake Macquarie. Trouble was nobody wanted to paddle into the wind and choppy waves towards Pulbar, so they nearly all headed south towards Gwandalan. Some of them managed about 11km, while Neil and I set our sights on Pulbar, preferring to meet the wind head-on rather than from the side.
After rounding Pulbar we paddled back with a strong tailwind, which relied more on skill than strength. Neil and I covered 10.5km, in just on 2 hours - a challenging but satisfying kayak.
See the beautiful photos on this website, and some more, along with Bob's pix on our FaceBook club group page here. A very enjoyable morning on the water.
Danny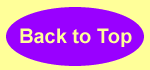 North-west corner of Pulbar Island - 13 August 2019
Divine morning on the big lake today. About 17 kayakers, setting off towards the opposite shore, Point Wollstonecroft, with a circumnavigation of Pulbar Island in mind. No breeze, just smooth water and brilliant colours. Just keep paddling, back at Sunshine in no time, 90 minutes, 9km. More photos on our FaceBook kayakers club group page here.
Thanks for coming everyone.
Danny

Eastern end of Pulbar, with George passing the cliffs - 13 August 2019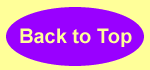 Rounding the marker - 6 August 2019
A beautiful morning after a low of 6°C early on. At least 18 kayakers arrived at Picnic Point, eager to paddle after last week's disastrous weather.
We paddled up to the lagoon, looking for enough water to float our boats. After a very pleasant cruise down towards the ocean, seen breaking violently beyond the dune, we realised that the current was quite strong, and we were heading for a trip out to sea. So we turned early and made our way back into the lagoon and back under the bridge, turning starboard up the channel on the east side of the lake.
We rounded the top island, though some kayakers went well beyond the necessary turn-around point, before setting our course for somewhere near Tumbi Creek, then turning around Pelican Island. Some of us went to the shore near the markers, giving the usually shallow water a wide berth, while a few other like Bobby Di and George, Stan and Rolf and John Patto, locked Long Jetty in their sights for extra distance. These people paddled over 10km, while I, taking the short course, did 6.5km.
It was Bob Cunningham's 75th birthday, so he was presented with a Toukley Kayakers Memorial Plaque, seen in the photo below. Well done Bob, in the face of many challenges.
More comments and the rest of the photos taken by our various snappers are on the club FaceBook Group Page here.
Danny
Bob with his three-quarters-of-a-century survival badge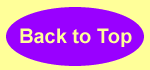 Bleak conditions at Canton Beach - 30 July 2019
Quite a few kayakers turned up at Canton Beach looking for a brisk winter paddle down Tuggerah Lake, but getting out of the car revealed a freezing windy rainy day not fit for any water sports. About ten of us stood around for a while before a small contingent headed down to the café nearby for a hot coffee. Doug arrived shortly with the makings, so we drank our home-made coffee, ate yummy offerings and froze in the bitter southerly wind.
After a while somebody spotted Rolf paddling down from the Toukley Bridge in the freezing wind, having paddled from the top of Budgewoi Lake at Buff Point. We all discussed the likelihood of him accepting the offer of a lift home, but he rarely does. This time however, he jumped at the chance. He was already planning on leaving his kayak at the sailing club and catching the bus home. So we got him sorted with Alan volunteering to take Rolf home, with his kayak. Well done everyone.
It was so cold under the picnic shelter that we soon gave up and went home.
Thanks Knut for taking the photos.
Danny
Early morning tea. Sue is freezing. Canton Beach 30 July 2019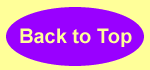 Shingle Splitters Point - 24 July 2019
Twenty paddlers came to the little village of Dora Creek today, to paddle their kayaks in Dora Creek, the creek. Everybody headed down to the lake, rather than go upstream, with 6 heading across the beautiful Lake Macquarie to Shingle Splitters Point, where these photos were taken by John Stone, thanks John. The others paddled to the right towards Bonnells Bay. Everybody enjoyed the sunny conditions, not too cold, before paddling back up Dora Creek back to base, for a delicious m/t, thanks to Doug and Sue.
Danny (only there briefly, not paddling).
Two Dazzas approach SSP - 23 July 2019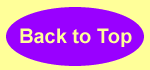 At Lions Park, Gwandalan, ready to proceed - Tuesday 16 July 2019
Just a perfect freezing morning, quickly warming up to 18°C, NW breeze 15 knots, no cloud at all, just brilliant.
Twelve kayakers with their boats, plus a few more NP kayakers, as Tuesday is just as much about socialising as paddling. Doug brought the tea/coffee, and hot water, and some beautiful sangers that his wife, Sue, made for us. Everyone else brought something nice to eat.
First off we paddled to the east towards the highway, and we could hear all the cars crashing on the beach, magic! We explored some tiny creeks, but nothing much was found. The dozen of us split up into shards, some went straight back past the Park, and a few of us paddled up the other side of Crangan Bay towards Nords Wharf, in very pleasant conditions. So easy to get good shots today, and there's another one just below.
Thanks for coming everyone, and a cheer for Diane Bobby for being the only Lady to make it. Next week is Dora Creek and I, for one, will be paddling out onto the big lake to visit Shingle Splitters Point, my favourite spot.
Danny
Egrets with young on the eastern shore of Crangan Bay - Tuesday 16 July 2019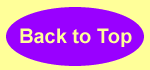 Serene scene on Tuggerah Lake - 9 July 2019
A Clear, Crisp and Clean day. An alliterative good time was had by all. Nice. Paddle was from Wyong to Tuggerah Lake and return.
Harry
Pleasant morning kayak on our local Wyong River, NSW, with about 12 or so equally enthusiastic paddlers. Lovely calm winter's weather with lots of sunshine.
Knut
More nice pictures on our FaceBook Group page here.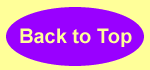 Diane on Budgewoi Lake, Osborne Park - 2 July 2019
About 16 kayakers (not keeping score any more) fronted at our bike club venue, Osbourne Park, Toukley, on a brisk but sunny morning. Some non-paddlers also came, to offer their support. Fred fell in getting started, so she went home, put her kayak away and had a shower before coming back for m/t. Don't blame her at all!
We all headed down towards Budgewoi, but most of us headed straight for the Budgewoi bridge, while a few of us more perceptive kayakers maintained a starboard bearing and found the creek that goes into the Golf course. As it turned out, there was too much water in the lake and not enough daylight under the bridge, so we couldn't go any further. Tried, but not this time! Being a golf course, of course, there were quite a few golfers there, some hitting off the tee across the creek to the fairway on the other side. One lady managed to hit her ball into the water, and blamed us for putting her off. Not very politely either.
It was such a lovely day, with shiny water and no breeze, wonderful cloudy sky and very peaceful. From there we just paddled back, while the Budgewoi paddlers were makng their way home too. Bill Aitken came back much later, claiming to have paddled to Lizzie Bay, but I think he was joking. After we left the creek my Strava said I had paddled 3.7km, so I went in a big arc back to Ozzie Park, but still only managed to complete 6.89km Still, who cares!
Doug and some others had arrived by then so we had a very nice m/t, without Sue's delicious sandwiches, so we had to fill up on cake.
A very pleasant paddle with friends today, thanks for coming everyone. Bob's, Harry's and Knut's photos are on our FaceBook Group page here.
Danny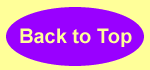 Rolf in the middle of Lake Macquarie - 25 June 2019
Funny day - poured rain all night and morning up till 8 o'clock, then fine, mostly, till we left for home. Six kayakers came with their boats, and a few without, including Doug, Trevor and Jill (the only lady). Those with the faith to bring their kayaks no matter the weather were me, Bob W, Rolf, Brian and two guys called Darryl.
As you can see from my photos, conditions were benign and very enjoyable, more so if you thought you weren't likely to paddle. The creek itself lacks appeal, so we all headed across Cockle Bay towards Marmong Point, and down the western side of the lake towards Bolton Point.The sky was spectacular, with rainbows, changing clouds and a sprinkle of rain. At some point Rolf and I turned back, and paddled up to Five Islands, and around the largest island, bringing us back into Cockle Creek and back to our launch spot next to the carpark. At this stage, the other four kayakers arrived as well - perfect timing. Rolf and I did just 20 meters short of 10km, close enough, and the others probably about the same.
It was a delightful paddle, after which we changed and headed towards the local café, as Doug hadn't brought anything, Sue refusing to make sandwiches on such a rainy day. Finished off a top day out with friends in the outdoors. If you didn't come because it was raining, just remember the rule - don't decide not to paddle/ride until you're at the venue. Always works! More photos here.
Danny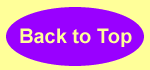 Launching site, Vales Point - Tuesday 18 June 2019
Although it rained all night and the weather was terrible yesterday, this morning emerged bright and calm, so no staying in bed, no sirree! Eighteen kayakers presented at Vale Point, on the western tip of Mannering Park, for an adventure, paddling down Wyee Bay to the pipes under Rutleys Road, and up Wyee Creek as far as you dare.
A couple of our kayakers hadn't had the pleasure before, and weren't that keen. Luckily they didn't see Darryl M who managed to tip into the drink, twice I think, before walking through. We were very sympathetic and didn't make nasty comments, no way! At least he did it, under more pressure than anyone else.
Paddle up to the Enchanted Lake, where we floated around for a while soaking up some enchantment, while others continued up the creek, with Rolf and Bill reaching the end of the navigable creek, while Bobby Diane and others fell a bit shorter, about 12 odd km, so well done!
Then back down the creek with a slight tail-breeze, right into Mannering Bay, cross the bay and negotiate the pipes, for an easy run back up to Vales Point. So, the weather was cool to start, about 15°C, but soon warmed up to a pleasant 18°. Sorry if you stayed at home due to concerns about the weather, but you were mistaken. Thanks everyone for coming, and bringing such nice stuff for morning tea. Thanks to Doug and Sue for looking after all the creature comforts. Photos are on our FaceBook Group page here.
Danny
Excruciatingly divine weather this morning, 18°C, 5 knots SW breeze, sunny... Sixteen kayakers arrived at Restella Street, Davistown.
In perfect water we paddled of down towards St Huberts Island bridge, and around the corner towards The Rip Bridge. We could already tell that the tide was flowing out quite quickly, but you can't stop these guys, so on they went under the bridge, with giant whirlpools (not washing machines) and strange turbulence as the seawater rushed towards its destination - Half-Tide Rocks.
It was easy heading down to Ettalong Beach, where we turned around to try our luck getting back upstream in the face of the strong tide. I paddled for several minutes under the bridge, but only managed to move across the flow, no headway at all. Eventually I dragged myself under the jetties on the east side barely getting anywhere. The others were watching, and decided to go a different way, but it was still hard.
Some of us then decided to go back to D'town around St Huberts Is, totting up about 10km for the day. We didn't get back till about 11.00am, so a good effort everyone. Doug and Sue had our morning tea all organised, thanks very much.
A very interesting, and even exciting at times, paddle. Well worth the long drive down here. Thanks for coming everyone.
Danny
PS How do you like my beautiful picture at the top, eh? More photos are on our club FaceBook Group Page here.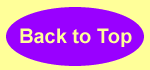 Three hardy souls turned up this morning, Doug, Harry and Alan, but, apparently there was a bit of 'weather' about. So after a very quick catch up, they all parted ways and headed for home. Harry was dressed for the part or was it for the weather, either way it is all a non-event. The first Tuesday with weather like this for a very long time. Stay dry and safe.
Sue
Some more up-to-date photos are here.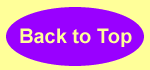 Rolf on the amazing blue water of Bonnells Bay - Tuesday 28 May 2019
Only 9 kayakers turned up at Bonnells Bay this morning, all blokes, in chilly temperatures and a 20-30 knot NW strong breeze. But sunny and clear. Trying to keep out of the wind, we headed left along the north-facing shore and eventually found relief from the wind along the western shore of Lake Macquarie.
Those participating were Doug, Danny, Rolf, Bob W, Alan, Dean, Brian, Gary and Ray. We paddled up Fullers Creek for a couple of hundred meters, then continued around the sheltered edge, past Goat Island, where Dean, Alan and Gary pushed on to Dora Creek, while the rest of us headed straight back across the open lake to the launch venue. Conditions were quite harsh in the middle of the lake, with the wind coming from the starboard quarter, with choppy waves, quite tough conditions. I did 7.4km today, and Dean did 10km.
Eventually we made it back to base, where Sue and Brenda were waiting for us with a lovely morning tea, thanks girls! We felt quite chuffed, having come out in such weather, into the beautiful Lake Mack. Thanks for coming everyone - a bracing experience. This report and Bob's photos and mine are on the Group FaceBook Page here.
Danny
Shingle-splitters Point, which we didn't reach, but we could see it. 28 May 2019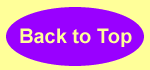 A brilliant day at Swansea this morning - sunny, no clouds whatsoever, a sight breeze (10 knots NW), and an incoming tide. By the time I hit the water nearly everybody had gone, but I thought I saw them heading down the channel, so that's where I went. Under the bridge, turn around then back into the wind, but with a significant tide in our favour (me and Colin). By the time we reached the end of the channel it was only 10.15, so we headed off to add some more k's.
Unfortunately my Strava shat itself and just drew a line across the peninsula to the finish, ignoring the 2km I paddled around Lake Macquarie. Other paddlers pushed over 10km of seawater behind them, so good on them.
As I was late arriving, I didn't get the chance to mark the roll, so I don't know how many we were, or who. I also didn't bring any pineapple, so generally failed my brief. I won't do it again (mark the roll) in an effort to cut my workload. I don't get penalty rates either.
Harry's and Bob's photos will appear as usual on our FaceBook Group Page here, but without any captions. Sorry.
Danny
Viv at our launch venue, Tacoma - 14 May 2019
Only 14 kayakers fronted for today's paddle out of Tacoma on the Wyong River and Tuggerah Lake. Conditions were perfect, no cloud, warm with a very slight westerly breeze.
A few of us paddled across to Pelican Island on the other side of Tuggerah Lake. Some paddlers only went a short distance onto the lake, then went back up the creek. Others paddled further north on the lake. Harry found a few interesting birds of prey, so look for them on our FaceBook club page here. I couldn't see where the river was after I paddled around Pelican Island - it all looks the same. Eventually I saw an anomoly in the distant shore, and I saw a pale rectangle, which turned out to be the dredge which is moored 200 meters up the river. My Strava track shows I was pretty well on course for the whole trip back.
Thanks to everyone who came, even those who didn't paddle for some reason. Thanks to Sue for coming on her own with the morning tea stuff.
Danny
Tuggerah Lake can be a dangerous place
A fine chilly morning at Sunshine Park, with 22 paddlers present. there would have been more, but Friede went to Sunshine Park Lake Macquarie, oops! A light breeze from the west, but for some reason the lake was quite choppy.
Sue Murray and I both had mishaps launching in the creek, resulting in us both getting quite wet. I was OK for a while, but the cold caught up with me when I got out of my warm and cosy kayak.
A few paddlers went west up the creek, maybe Rolf. The rest of us took the easy way out onto the big lake, but most of these hugged the western shore line, just Ray and I went out towards Pelican Island. We gave up too soon and headed back, with heaps of time to spare. Nikki went all the way around Pelican Island, so good for her.
The highlight of our paddle was finding a dead bird, (is it a darter?), in the middle of the lake. I suggested mouth-to-mouth, but Ray didn't think it would work, what with the rigor mortis and everything.
I paddled 7.2km and Nikki did ten something. Well done to everyone. Morning tea was delicious, thanks everyone for bringing food, and especially thanks to Sue for making amazing sangers. Harry's photos are on our club FaceBook page here.
Danny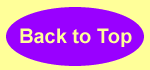 Launching off Canton Beach - 30 April 2019
Hi. Perfect conditions at Canton Beach, Tuggerah Lake, this morning, till a breeze blew up just as we hit the water, 15 knots NNE. Made it a bit harder getting back for the paddlers who headed south towards The Entrance, but didn't spoil the day by any means.
Vivi and Linda had their SUPs for variety. There were twenty-one of us. A few paddlers didn't fancy going west towards the Toukley bridge, so took off towards The Entrance Bridge. The rest of us, including the two SUPpers, set off for Toukley bridge, with a few of us going under the bridge, finding the breeze much stronger on the north side, so we came back again.
There were a few other kayakers out-and-about this morning, so good to see people making the most of the beautiful lake on such an awesome day. None of our photographers turned up. so I had to take some snapshots to grace this report, which is tricky with the phone/camera safely hidden in the hatch, and with wet fingers to provide a fingerprint to open the phone, so I finished up way back from the others, and didn't even see which way they went, so not many photos of others kayakers.
There were some beautiful scenes around this lake, birds and trees etc, so that's what I went for. I paddled 8.2km, a nice distance.
Thanks everyone for coming, and thanks as usual to Sue and Doug for providing all the comforts of home, and to everyone else who brought delicious food. This report and more photos appear on our Club FaceBook page here.
Danny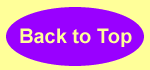 Vales Point Coal-fired Power Station, pumping out brown smoke. 23 April 2019
Thirty-four kayakers today, perfect conditions, see photos.
We headed generally south-east, around Black Neds Point, to the godforsaken arse-end of Chain Valley Bay, then across to CVBSouth, back up the other side towards the power station and, in my case, towards Mannering Park. Nobody was nearby, so I just headed across to Sandy Beach on the other side, having paddled 9.2km.
It was such a beautiful day that Lori went for a short swim, despite reports of nasty sea creatures populating the bay.
Doug presented Ray with a lovely bark painting for his 70th birthday. Actually a photo on canvas of himself kayaking, same as we all got. Thanks to Sue for organising these presentations.
Harry's photos are on the FaceBook Club Page here.
Danny
Fred on the Brisbane Broad Water - 16 April 2019
A bit late, sorry! A very pleasant morning was experienced by the crew who attended Gosford today, not sure how many, but a better story is rendered by the amazing photos posted by our photographers on the FaceBook Club Group Page here. Next week we are visiting Sandy Beach, Summerland Point. See you there.
This image below is of Alan negotiating the hazards of kayaking. Sorry, Alan.
Danny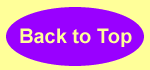 Jennifer at Patonga - 9 April 2019
No personal report today as I wasn't there, but by all accounts everyone had a wonderful time up Patonga Creek, and took some amazing photos of the birdlife there. Lots more photos on the FaceBook Club page here.
Danny
Myuna Bay, near the hot water outlet of Eraring Power Station. Steam off the water!
Nineteen people attended Myuna Bay this morning, including our security detail, Sue. About 20°C, tiny breeze, cloudy, some very light rain, perfect! We all headed first down to the Youth Sport and Rec watersports camp to have a look before it is submerged under an avalanche of ash from Eraring's Ash Dam. If there's ever an earthquake. What a shame!
Coming out of there, we all paddled down to Rocky Point where some people decided to head back across to Wangi Wangi, and others kept a southerly bearing and finished up at Lake Eraring and Dora Creek. These people paddled over 10km, while I did a leisurely 7.3km, having cut all the corners. It started raining ever so lightly as we returned to base, and more heavily as we were getting changed and having m/t. It was a very pleasant activity well worth the effort, for those who could be bothered.
Thanks for coming everyone. Enjoy yourselves next week at Patonga, I and a few others kayakers will be cycling at Moss Vale. Today's photos are on the Toukley Kayakers Group page on FaceBook, click here.
Danny
Small reef off Sugar Bay, Lake Macquarie - 26 March 2019
Nice weather this morning, 22°C, 10-15 knot WSW breeze, sunny. Twenty-four paddlers launched out of Sunshine Park where the boat ramp is, heading south towards Barden Bay and Sugar Bay. The breeze was mostly deflected by the shore, but we still copped it in the face, and it helped us coming back.
I went right around every bay we came to, while others cut across the face, making time to go further, say, down to the new marina on the other side of Barden Bay, still unfinished after many years. Di and George found a little creek in Lake Petit in the far corner of the bay, giving them a total of over 10 km, while I barely managed 8.0km.
I did a big loop coming back, outside all the marker buoys off the points, and visited the little reef just off Sugar Bay, as shown in the photo above, which is home to many seabirds and guano, and what looks like a box of fireworks.
It was a much faster trip heading back north past the beautiful shore, some of it bush and sandstone cliffs, and some nice houses and yachts.
Stan had to go home early as he is fasting for an MRI scan, so good luck with that, Stan! Claire returned after a couple of years, bringing her yummy gherkin slice. We all had a good feed and a chat, as usual, after a lovely paddle in paradise. Bob and Harry's photos are on our FaceBook Group page here.
Danny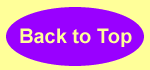 Paddling up the creek at Kincumber Broadwater - Tuesday 19 March 2019
Perfect weather this morning, with 13 kayakers making their way to Kincumber. Conditions there have improved enormously since we were last here, with a new carpark instead of the mud and dirt that characterised the area once.
Paddling down the channel to The Broadwater, we made a left at the big water and more or less followed the shore around, with some small excursions down creeks and channels. I paddled 8.4km, including continuing up the channel that hosts the carpark and boatramp.
Harry, Bob and Keith took some great photos, including Harry's sequence of sea-eagle/sea gull confrontation. I think the eagle won. The photos are on our club Group Facebook page here. Thanks to everyone who came today.
Danny
Tuesday 12 March 2019 - Mooney Mooney
Our group paddle starting at Deerubbun Reserve Mooney Mooney and paddling north past Peat Island and then on to the the ex-HMAS Parramatta. We then returned via Milsons Passage past Milson Island and back to Deerrubbun Reserve. A very hot and sunny day.
Photos of today's paddle are on our FaceBook Group page here.
Bob
Jen and Graeme with others on the shores of Lake Macquarie, Speers Point
As you can see from the photos, a perfect day for kayaking, way up north near Speers Point. About 23 kayakers made their way here, some from not very far at all, and good to see Arthur and Liz again too. I don't think anyone went up Cockle Creek, I know our photographers came with us down towards Warners Bay.
According to Seabreeze.com there was a bit of a breeze from the north of 5-10 knots, but most of the time we couldn't feel a thing. The water was very smooth, except for the last 1km, and of course when we were up North and South Creeks there was none.
It is a bit of a hike down to South Creek and up to the end, so we did about 10.5km for the day, a good effort. Sue and Doug didn't paddle, still without a suitable car, but as usual they did bring all the morning tea stuff, and the rest of us brought food, so that was much appreciated, especially the sangers Sue makes for us. Even when she doesn't come she gives them to Doug to bring.
Rolf and a mate paddled down to Eleebana (Valentines?), then across the lake to Marmong Point, looking for Marmongs.
A lovely day out on the big water, thanks everyone for coming. See you next week at the other end of the Central Coast, Mooney Mooney Creek on the Hawkesbury. Bob's and Harry's photos can be found on our FaceBook page here.
Danny
Bob and Keith at Woy Woy, 26 February 2019
A beautiful morning at Yellow Brick Road Wharf at Woy Woy. Twenty-three kayakers present, but Doug and Sue didn't have their kayaks, so 21 paddlers. The tide was very low, and this caused us some trouble later in the paddle, with our preferred route blocked by mud.
We turned right out of the Woy Woy Channel and stuck close by the starboard shore all the way down to The Rip Bridge, crossed the rip channel, then went under the St Huberts Island bridge. Only after looking at the map at home did I have any idea where we were. So we came to a headland (Rileys Island) and some paddlers went left but most of them went to the right, so I followed them. Big mistake. I saw the Ferry and should have followed it. Due to the oyster leases and lack of water, we had to continue north, completely missing Woy Woy, up towards Koolewong, past all the oyster leases. At one point I saw the Spike Milligan Bridge and couldn't understand why it was over there and I was here. I thought I could see a way through the leases but only got about 40 meters before I got stuck in the mud. Coming to a gluggy halt, I thought I could get out and just drag my kayak over the sand towards the bridge, but the mud was 25cm thick. I fell over trying to get back in, as my boot was well and truly stuck, so my kayak tipped over and got muddy water in it There was mud everywhere. Somehow I got back to the channel and paddled back to base, way behind. Luckily most of the morning tea was still there, so my FOMO was unfounded.
I paddled 12.5km, about twice my normal paddle. Thanks everyone for coming, a lovely paddle, but I'm not going to Davistown again.
Bob and Harry's photos are on our FaceBook Club page. I know you miss my captions, but this saves me 1 to 1.5 hours every Tuesday, and I can't do it any more. Anyway, they're here.
Danny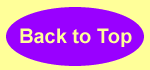 Jennifer's lovely photo of the Wyong River venue
Today's kayak took us on the Wyong River from Bowling Club upstream to and above the weir. Twnety-one Kayakers showed up and were in the water well ahead of time – eager to get away I guess on such a marvelous sunny day.
We all traveled up to the weir, then 6 enthusiasts clambered over it to continue the discovery upstream in fresh water and very picturesque surrounds.
Four new "join -ups" were made welcome by all and had a marvellous time by all accounts. Upon return to morning tea, Linda was presented with a kayak canvas print to commemorate her "0" birthday. Many happy returns Linda.
Reports, correspondence and photos can be seen on our FaceBook Group page here.
Knut
Many kayakers turned up at Picnic Point today for a paddle. No report yet as I wasn't there, having my car serviced. Photos can be seen on the Toukley Kayakers FaceBook page here.
Danny
Bob and Knut at Parsley Bay, and Keith Valiant practising self-recovery technique.
On a cloudy and warm morning, fifteen kayakers got together for a kayaking experience at beautiful Parsley Bay, on the Hawkesbury. There was a bit of wind from the south, to cool us down.
As usual we paddled to starboard, hugging the shore and seeing all the lovely bush and spectacular sandstone wind sculptures. Stan was there for a change, with a 3-seater sit-on kayak but, being young and fit, he was able to keep up. The nose was sticking up out of the water, and I suggested to him that I join him in his long kayak, and we tow my Prijon along behind.
Eventually we reached a bay with a lot of oyster leases, where we split up a bit, as I enacted my suggestion and joined Stan in his kayak while we paddled back, having a good chat on the way. Stan and I have been mates for nearly 20 years when we sailed together. We saw several eagles on our travels, and Harry and Bob did their best to capture them (on film), so we should have some good wildlife shots.
A very pleasant paddle today. Thanks to everyone who brought something nice to eat, especially several people who went to the trouble of baking something delicious, or who cut up some delicious tropical fruit. Photos are here on FaceBook.
Danny
Stan with his and Danny's kayaks after we paddled back together
No report, but they just paddled out from Cams Wharf and around Pulbar Island, so that's all you need to know. Bob's photos are here, and Harry's are on the FaceBook page, as he didn't send them to me.
Charmy Bridge, San Remo - 22 January 2019
Beautiful conditions for kayaking today at Wallarah Creek, San Remo. Twenty paddlers turned up, and a few more came later for m/t. Nobody was interested in going out to the lake, so they all headed upstream to the confluence of Spring Creek, and Wallarah Creek, where a decision had to be made on the direction.
I chose Spring Creek, which runs up beside Blue Haven. Houses populate the creek's edge for half the distance, with only a couple of very yappy dogs on guard duty, then beautiful bushland with magnificent trees which I had forgotten about. The other creek is just as stunning, and the next time I go up there I will have forgotten those scenes as well.
My total distance from the launch site to the very top of Spring Creek return was 8.0km. Morning tea was the usual scrumptious affair, thanks everybody for bringing stuff, and the Tucker Tribe for facilitating it. Harry's photos this week can be seen on the FaceBook Kayakers Club page here.
Danny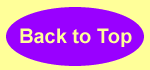 Paddling out of Wyong River into Tuggerah Lake - 15 January 2019
A hot one today, 31°C at home when I got back there, but for those who paddled out onto the lake, there was a refreshing NE breeze of 12 knots. Up the river, I'm not sure, but no breeze I'd say. Thirty kayakers squeezed onto the verge at Tacoma, quite a good turn-up. Half of us went up the river towards Wyong, while the rest of us ventured out onto the lake and turned port up the coast towards Pipeclay Point (PP). That was the plan anyway, but it's too far. Would be 6km to PP, and I did only 5, while Dean and Di did nearly six km, so total kms of 9.4 for me and 11 something for Dean and Diane.
By the time we turned around, the breeze was giving the lake a good workout, so waves of about 50cm came rushing up from behind, trying to turn our kayaks around. But the tailwind was good anyway. It took me 60 minutes to the turn-aound point, and 40 minutes to get back, even heading out wide so I could tack downwind.
Neither of our professional photographers came out onto the lake, so you've only got my pictures and a couple of John Stone's. It was nice to get back after a bumpy ride over the waves - it seemed such a long way when you're out in the middle. Strava map shows I was nowhere near the middle, but it felt like it.
A wonderful morning tea, thanks to everyone who brought something nice, especially Doug who brought the tables and hot water. Next week just up the lake a bit to San Remo, see you then. Today's photos are here.
Danny
Lake Macquarie near Frying Pan Point. 8 January 2019
Such a beautiful day, in the middle of summer, not too hot, hardly any breeze, sunny... Twenty-seven kayakers made their way to Sandy Beach, Summerland Point, and some non-kayakers. We had one newbie, Peter W who is practising paddling before taking on fishing by kayak. Welcome Peter. It's such a lovely spot here on Lake Macquarie, so we're lucky to have it.
Everybody headed off for Frying Pan Point, to our right, rounding it and touring around Summerland Point recreation area. Quite a few speedboats and other craft whizzing around the lake, as you would expect on the first week of the year. A few paddlers went up as far as the Tiembula Creek, while Flip, Bob and I mosied around in the bay, eventually paddling out beyond the rocky marker in the middle of the lake before returning to our exquisite sandy beach reserve, full of kids playing in the swimming pool there, for a total of 6.6km. Creek paddlers did about 9.5km.
Morning tea was especially nice, as everyone brought lovely stuff, including nearby Clare, who brung pikelets and jam and cream. Thanks for the cream cake too, somebody. Thanks for all coming.
Next week, Tacoma, so park as close to the gate as you can, to avoid a long walk to the dunny. Harry forgot his memory chips, so the photos are by me, Knut and Moonie. They are here.
Danny
These are Harry's photos of last week's paddle, but no report, as no-one did one. Click here for the photos.