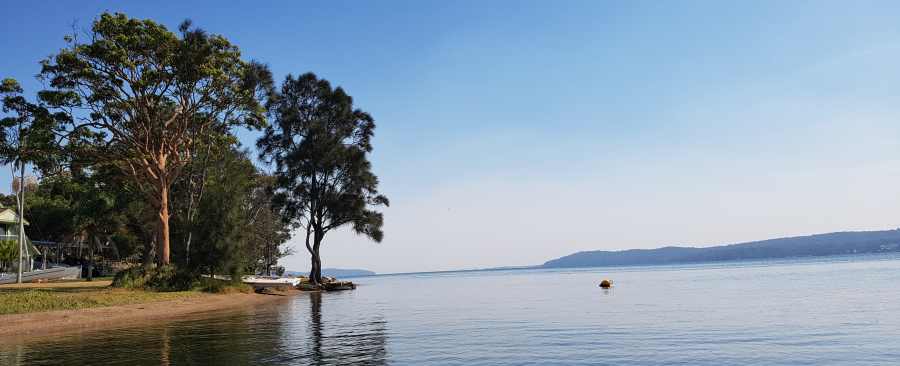 Gwandalan, Lake Macquarie
TOUKLEY KAYAKERS
Welcome to our Website.
Group started in November 2008. Website created on 9 Jan 2009.
Last updated on 26 October 2021
Navigation Bar
Facebook Group page here.
Forthcoming kayaking events:
Only fully-vaccinated adults allowed. Be prepared to show your certificate.

Bring your own mug and morning tea. Hot drinks and sandwiches will be provided by Sue and Doug.

* Tuesday 2 November 2021 - Gwandalan Lions Park, Lake Macquarie. Set GPS for 131 Gamban Road. UBD Central Coast Map 13 F8

* Tuesday, 9 Nov 2021 - Picnic Point, The Entrance UBD map ref 61 A12, opposite Manning Road

* Tuesday, 16 Nov 2021 - Wyong River at Tacoma Wolseley Road grassy bank, Tacoma UBD map ref 50 D8.

* Tuesday, 23 Nov 2021 - Ourimbah Creek paddle Sunshine Park, Sunshine Avenue, Chittaway Point. UBD map ref 59 M6.

* Tuesday, 30 Nov 2021 - Swansea/Lake Macquarie. Osmond Reserve, right up the north end of the peninsula, past the Swansea Gardens Lakeside caravan park. Dobinson Drive, Swansea, on your GPS. Newcastle UBD map ref 178 G5.
---
Click here
for Knut's 90 Yummy Recipes.
Knut's Youtube videos are here!
We are an informal group of friends who like the outdoors and a healthy lifestyle. This page provides a Notice Board where we can display our kayaking program, and any other information we might want to share, and some photographs of our activities.
We meet on Tuesdays. Launch time is 0900, so if you want to join us arrive by 0845 please. We have morning tea/lunch afterwards. Bring something nice to eat if you can, and a couple of dollars to cover the tea, coffee, milk etc.
We paddle in all lakes, lagoons, creeks and rivers from Berowra to Clarence Town, and everywhere in between.
We generally paddle for 2 hours and travel between 6 and 12 km, at a gentle pace.
Disclaimer - As we are not a club, just a group of individuals who go kayaking together now and then, we have no responsibilities as an organisation, and no organisational status. Anyone who decides to join us on our outings does so on the understanding that they are responsible for their own welfare and safety. We will provide all assistance and advice to visitors, but take no responsibility. Joining our group is on that understanding, and you will be asked to sign confirmation of that fact. We have no insurance - you should provide your own.
Please feel free to send contributions, trip reports, photos or comments by e-mail at toukleykayakers@gmail.com. Weekly reports appear below.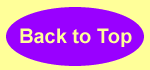 Kayaking reports:
Beautiful morning at Canton Beach, Toukley NSW - 26 October 2021
About 16 kayakers arrived at Canton Beach this morning, most by car, but a few by kayak - Rolf from Buff Point and a contingent from further south on Tuggerah Lake, a few Alans.
A southerly breeze of 4-6 knots felt a bit cool, but once we started paddling we soon warmed up. By the time we got to North Entrance, or nearby, the breeze had escalated to 9 knots S to help us with our return journey. Despite the stronger breeze, the water surface was calm and very pleasant to navigate.
I turned around at 10.00am after paddling 5km, along with a few others, but the faster group, who were so far ahead I couldn't even see them, would have done about 14 all up, cf my 10km, plus of course those who paddled from home like Rolf who I reckon would have done about 26km. Good work those boys!
The traditional morning tea followed with hot drinks and sandwiches provided by Sue and Doug, and an abundance of delicious food provided by the kayakers. Thanks everyone for coming. See you next week at Gwandalan (set your GPS for 131 Gamban road) for some spectacular kayak touring. The new calendar is shown above.
Danny
Heading south from Canton Beach. Divine! - 26 October 2021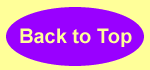 Launch scene at Wallarah Creek, San Remo - Tuesday 19 October 2021
A beautiful day at San Remo this morning, with about 20 kayakers. Some headed down to Budgewoi, while the rest paddled up Wallarah Creek, ignoring Spring Creek for some reason (probably the barking dogs), with the Wally Creek having some interesting tribs, and a longer distance.
John (Rocky) and I paddled up all of these, until we ran out of time, then raced back for m/t. They might be humble little waterways, but are none-the-less tranquil and beautiful, but almost devoid of birdlife. It was only the eastern whip birds that saved the day at one point. 'Piiiit, tweet, chow chow'.
Morning tea was quite magnificent, with many delicious snacks provided, including many home-made. It's so lovely to be back in the old routine, thanks Sue and Doug for making it happen. Great to see familiar faces again after so many months. Welcome back everyone.
Other people's photos and comments are on our FaceBook Group page here.
Danny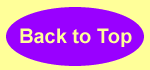 Tuesday 12 October 2021 - Wyong River
A cool rainy morning with about 15 paddlers for our first day back to normal gets-together. The fast guys launched at Tacoma as they thought it would be too crowded at Wyong Toilets. Quaint optimism! So mostly it was a quick paddle up to the weir and up Porters Creek and back to get into warm dry clothes before tucking in to morning tea. The Tacoma crew had their morning tea and were leaving by the time a few of us got back from upstream, thus missing out on the banana bread.
More data and images on our FB Group page here.